Did someone say sugar free dalgona coffee?! It's here!
Dalgona coffee (also know as "fluffy" coffee) is all the rage right now. Everyone's making it, drinking it, and posting about it. So I had to try! And now I get it – it's such an easy drink to make and it feels like you just ordered yourself a fancy cafe drink right from home. Plus, it's low on ingredients and sugar, yet it feels like you're enjoying a decadent treat!
All the recipes I've been seeing are made with refined sugar (which is ok!), I just wanted to create a sugar free version, as well as a refined sugar free version. If you're keto, diabetic, low carb, eating healthy, or just avoiding sugar – this recipe is for you!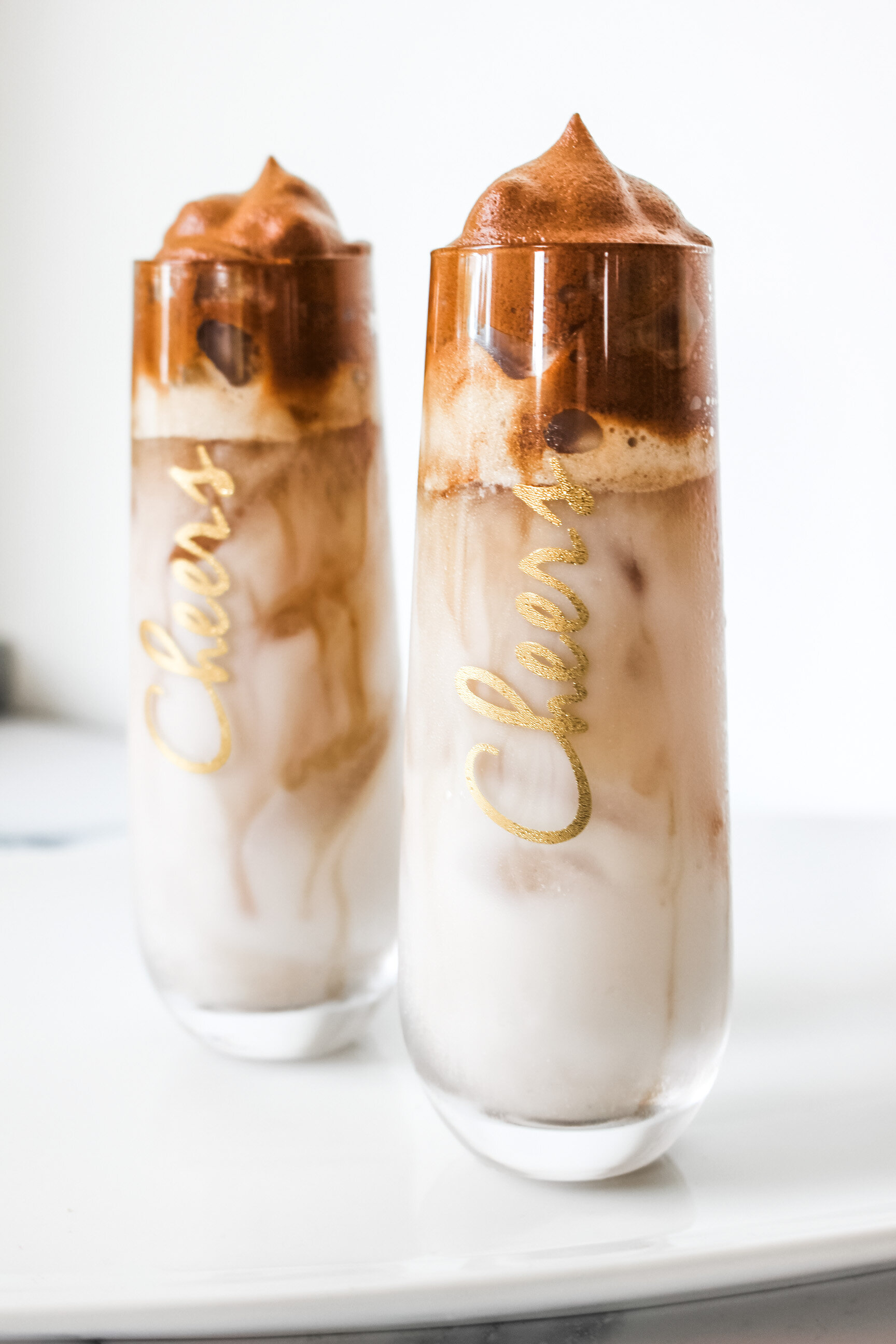 Ingredients:
2 TBS instant coffee (I used decaf)

2 TBS boiling water

Sweetener of choice (this is optional and the amount depends on what kind you use; see notes below)

1 cup milk of choice (I used unsweetened, vanilla almond milk)

Ice cubes
Directions:
Combine instant coffee, boiling water and sweetener of choice (optional) in a deep bowl (make sure it's deep to avoid splashing!).

Use a hand mixer to mix it for 2-3 minutes until it's super creamy and whipped (you can also mix by hand with a whisk – it's just an arm workout!).

Add ice and milk of choice to large glass and top with your whipped coffee.

Stir the whipped coffee in with a spoon or straw and enjoy!
Sweetener Notes:
If you're using a 1:1 sugar replacement like monk fruit or xylitol, use 1-2 TBS depending how sweet you like your coffee

If you're using a sweetener like stevia, use about 1/2-1 tsp

If you're using a natural sugar replacement like coconut sugar, maple syrup, or honey, use 1-2 TBS depending on how sweet you want it
This recipe also works fine with NO sugar or sugar replacement. You can just omit the sweetener and leave it! Or, you can add 1/2 tsp gelatin to the coffee mixture to help it firm up, but this is not necessary.
Have you tried dalgona coffee? What are your thoughts? Let me know in the comments!